If you're thinking about starting a property management business, you might be entirely new to the game — and that's intimidating. However, a little clarity on the basics of starting a property management company can ease your anxiety and start your business off on the right foot. With that in mind, let's explore three first steps and some interesting, smart property management technologies that can do a lot to boost the efficiency and safety of running your business. 
1. Create a Simple Visual Business Plan
A well-thought-out business plan lays the foundation for the growth of your property management business. However, creating a business plan isn't always the most exciting undertaking because it can feel like boring homework. Instead, set up a business model canvas (BMC) first instead of drafting a long formal report. A BMC is a visual business plan that's simple enough to fit on a single page and easy enough to understand as well as quickly share it with anyone you want to bring on board.
A good BMC includes information about the following: 
Partners your business works with

Activities your business performs

Resources your business needs to perform its activities

Differentiating value propositions of your business

Various customer relationships your business maintains

Marketing channels for reaching customers

Different customer personas your business serves

Operational costs related to running your business

Revenue streams and how your business earns money
Depending on the complexity of your business model, you should be able to complete your BMC in a couple of days. This online tool can help you create a clean, aesthetic BMC that you'll be proud to share.
2. Get Your Property Management License
Of course, you'll need to have the right kind of property management license before you can start listing properties in your state. Most states require you to secure a real estate broker's license at a minimum, but different states have different laws that could affect your licensing requirements and your ability to start your business.
For example, Kansas, Maryland and Idaho don't require you to obtain any kind of license to run a property management business, while South Carolina, Oregon and Montana allow you to get an actual property management license instead of a real estate broker's license. In states that offer a specific property management license, applicants typically need to pass a 60-hour state-approved class, and take a test at the end of it. 
Some states require property managers to maintain a valid real estate license for at least two years before starting a property management business. If you're subject to a two-year requirement — or if you don't want to invest in getting licensed just yet — you might want to work under a local real estate broker to start. 
Once you're licensed and ready to go, you can begin to list your first properties, find tenants and start generating rental income. This article is an excellent resource to learn more about the process of obtaining your property management license and the different licenses available that you may be required to secure. 
3. Use a Property Automation Systems
Managing a group of properties, finding and screening prospective tenants, showing properties, maintaining the properties, and most importantly, generating rental income is a lot more complicated than sitting back and letting the cash flow. To help you organize all of the tasks involved in running a successful property management company, we recommend you look into using a smart property management system. 
A smart property management system from PointCentral offers the following money-saving and efficiency-boosting advantages: 
Remotely monitor and control thermostats in properties:

With a

smart thermostat system

installed in your properties, you can change the temperature control settings at any time and monitor climate conditions in empty properties without physically visiting them. When rented out, tenants can also benefit from smart thermostat features' convenience and cost savings.

Save 10-20% on heating and cooling costs:

Smart thermostats and smart HVAC boost energy efficiency by approximately 10-20% per year, depending on weather conditions and use. A smart HVAC system will also advise you when a potential maintenance issue arises, which allows you to fix minor problems before they become more prominent, more expensive headaches. 

Remotely monitor and control property access:

With a

keyless smart lock system

in all of your properties, you can grant guests, tenants, cleaning and maintenance personnel access to your properties remotely at any time. You can even assign temporary passcodes to let prospective tenants conduct self-guided tours. By reducing these key-related access burdens, you can save an enormous amount of time. 

Boost guest and tenant security:

Smart security systems with video monitoring allow guests to monitor what is happening in their homes, and it will enable you to monitor properties without tenants to ensure they are safe and secure at all times.  

Reduce operational costs and streamline workflows:

With smart property automation, you can automate all workflow processes related to vacation home turnover, property maintenance, property showings, leasing processes and more. By more efficiently managing these workflows and providing you with a bird's-eye view of the status of tasks and properties, you can help support your team to achieve a great deal more in a single given day. This can cut down on operational costs and dramatically reduce your employment and hiring burdens.

Organize unattended showings for long-term rentals:

Easily save enormous amounts of time by

organizing unattended showings for long-term rentals

, where you can remotely provide temporary access to prospective renters through a sophisticated and secure keyless entry system.

 
Learn More About Smart Property Automation Solutions
We're always happy to discuss the types of smart property management solutions that can help new property managers get on the right track with their businesses. If you'd like to learn more about how smart technology can dramatically increase the ease and efficiency with which you manage your property management business, contact the PointCentral team for a free demo of our solutions and services now.
Fascinated by emerging technologies like smart tech, blockchain, encryption, and the laws and market trends that follow them, Jeremy Hillpot's background in consumer fraud litigation and technology provides a unique perspective on a vast array of topics including smart home tech, app development, investments and the law. 
Sources:
Miro.com – Business Model Canvas Template
Rentdirect.com – Types of Property Management Licenses
Digitaltrends.com – 7 Things You Didn't Know a Smart Lock Could Do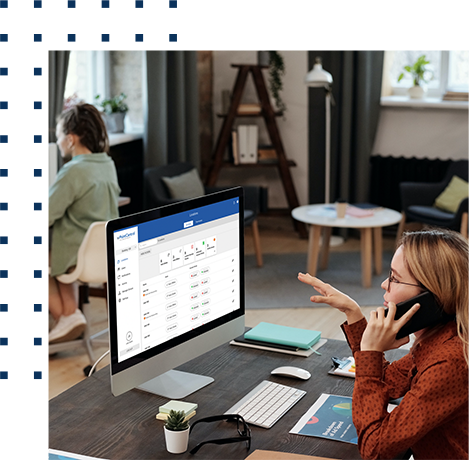 LET'S CHAT!
Transform your business with our enterprise smart property technology platform, offering software that delivers unmatched reliability and exceptional performance.
Paired with best-in-class hardware, our solution ensures efficient operations, optimized workflows, asset protection, and an enhanced resident experience. Schedule a demo today!
Schedule a demo