INTELLIGENT HVAC MONITORING
Trained on more than 100 million data points, our system "learns" what HVAC system issues to look for. When a heating or cooling problem occurs, it will automatically notify you to take action.
Is your HVAC system taking too much time to reach the desired heating or cooling target temperature? Or is it unable to reach the target temperature at all? From now on, you'll know.

SAVES MONEY, INCREASES RESIDENT AND GUEST SATISFACTION
Designed to monitor and protect HVAC systems, the most expensive system in a property. Our solution can spot problems before they become expensive failures allowing you to save significant maintenance staff time and increase the lifespan of your HVAC system.
MINIMIZES FIRST WARM AND COLD DAY COMPLAINTS
Have your HVAC systems been running fine during moderate temperatures only to break down on the first hot or cold day of the season, overwhelming your maintenance team? With HVAC management, you can identify these issues early on, avoid staff headaches and increased costs, while keeping your residents and guest happy.

A LEARNING SOLUTION FOR ALL PROPERTY TYPES
Whether you're managing multifamily communities or short-term rentals, intelligent monitoring of your HVAC systems enables you to be proactive and prevent costly failures. The more data collected, the smarter the system becomes. Over time, the analytics will continue to evolve with better data, more learning and even smarter results.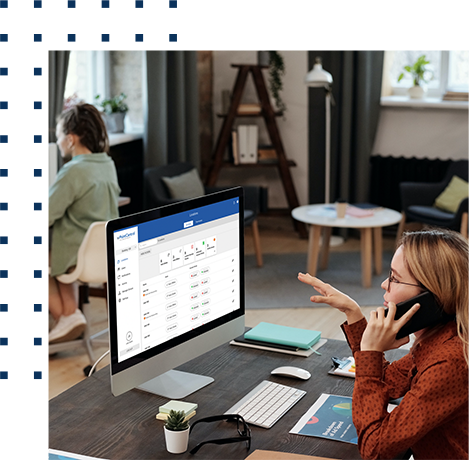 LET'S CHAT!
Transform your business with our enterprise smart property technology platform, offering software that delivers unmatched reliability and exceptional performance.
Paired with best-in-class hardware, our solution ensures efficient operations, optimized workflows, asset protection, and an enhanced resident experience. Schedule a demo today!
Schedule a demo