Streamline access management from entrances to units and common areas.
From perimeter entrances to common areas and the rental unit, streamline access management throughout your community with a system that's fully integrated with the PointCentral platform, including intercoms, smart locks and property management software.
Whether it's managing access permissions for your entire staff across multiple properties, or remotely buzzing in a contractor from the app, Community Access makes it easy to ensure your community is secure and the right people have access when they need it.
MANAGE ALL ACCESS FROM ONE PLACE
Create custom access plans for all who live, work, or visit your community. Grant and revoke access as needed. With our cloud-based solution, you can stay in control from anywhere.
STREAMLINE FOR EFFICIENCY AND SECURITY
Whether you deal with move-ins or check-ins, contractors, maintenance, delivery people all need access to your properties to do their work. Save time scheduling everyone's access and stay aware with event history and notifications.

ADD VALUE WITH THE CONVENIENCE OF SMART KEYS
Simplify living or vacation experiences with smart keys – access codes, fobs, and key cards. Eliminate resident or guest worries (and, your headaches) of replacing lost keys and rekeying locks.
CONNECTED INTERCOMS
Incorporate an intercom system into your access control.
INTERCOM TAKEOVER
Upgrade a telephone-based system with our intercom takeover feature so visitors can dial the unit and enter their access code on arrival. No hardware required and only a few minutes to set up.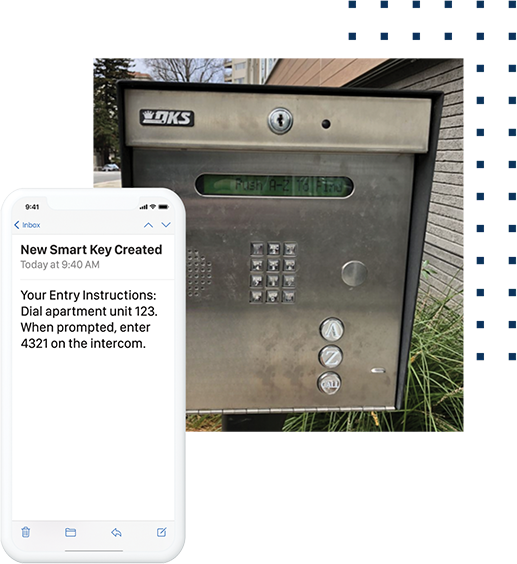 BUTTERFLYMX VIDEO INTERCOM
We've partnered with ButterflyMX so residents can use one app to manage their smart apartment, receive intercom video calls, and buzz open the front door.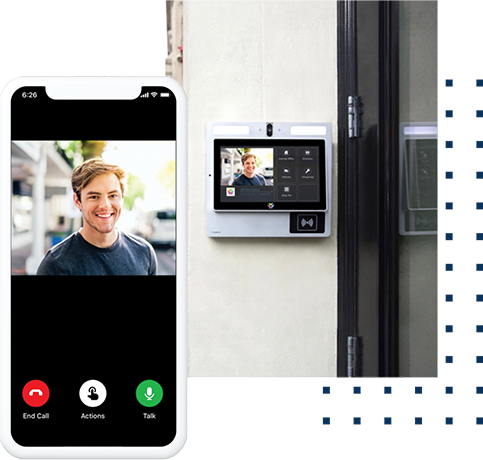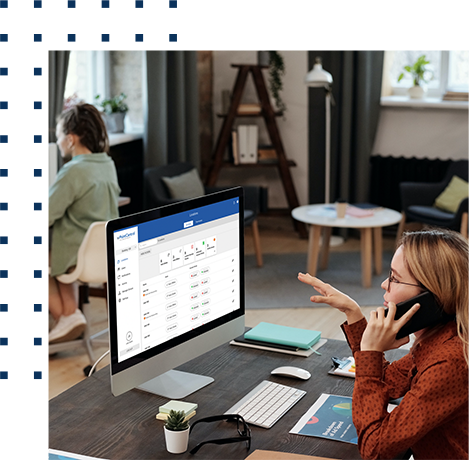 LET'S CHAT!
Transform your business with our enterprise smart property technology platform, offering software that delivers unmatched reliability and exceptional performance.
Paired with best-in-class hardware, our solution ensures efficient operations, optimized workflows, asset protection, and an enhanced resident experience. Schedule a demo today!
Schedule a demo