Smart property technology that extends to the front door.
Our best-in-class video doorbell options combine intelligent video analytics, providing residents with enhanced security and peace of mind. With full portrait view, two-way audio capabilities, and call screen actions such as unlocking the front door, communities can offer a comprehensive solution for monitoring and communicating at the doorstep.
Choose from two video doorbell options, VDB770 and VDB750, both fully integrated with the PointCentral platform, designed with resident privacy in mind.

HELPFUL ALERTS
Video Analytics enables rapid people detection and fewer false alerts. Residents can know when someone is at the door, even if they don't ring the bell.
INSTANT AWARENESS
Residents can check the live view video feed from the app or record clips automatically when the doorbell is pressed or motion is detected.

REAL-TIME CONVERSATIONS
It's easy for residents to have two-way conversations with visitors at any time of day or night with Two-Way Audio, HD resolution, HDR and infrared night vision.

MOBILE-OPTIMIZED EXPERIENCE
Residents can view visitors in full screen portrait mode and speak with them wherever they are—whether they're on the go or on the couch.
CONVENIENCE AND SECURITY
In addition to disarming their system and unlocking or locking doors, residents can also adjust lights, open and close garage doors and arm their system directly from the doorbell call screen.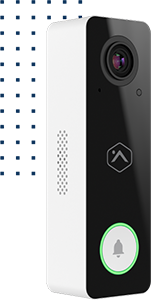 Alarm.com VDB750
Wider range of operating temperatures
(-58º to 120ºF / -50º to 50ºC).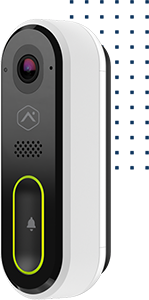 Alarm.com VDB770
Higher, crisper video resolution of HD 2.8
megapixel
64% of renters say they are interested in rental homes with video doorbell at their doorstep.
NMHC Renter Preference Survey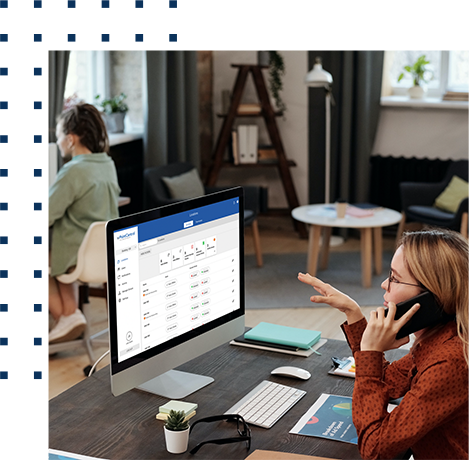 LET'S CHAT!
Transform your business with our enterprise smart property technology platform, offering software that delivers unmatched reliability and exceptional performance.
Paired with best-in-class hardware, our solution ensures efficient operations, optimized workflows, asset protection, and an enhanced resident experience. Schedule a demo today!
Schedule a demo