Boost the value of your property with smart home devices residents will love.
Gain control remotely through a single app. Our standard hardware kit includes a hub, lock, & thermostat. Add on smart lighting, sensors, garage door control, water and pool management, video and more.
MANAGE YOUR PROPERTIES SEAMLESSLY
You and your team are already experts at keeping your properties running. Imagine what you could do with a handheld command center to manage, automate and customize temperature, lighting, and access at your properties. Arm and disarm security systems, receive sensor notifications, and lock or unlock property doors remotely from the website or mobile app.

PROVIDE A BETTER EXPERIENCE FOR RESIDENTS AND GUESTS
Add value of a smart home experience that residents seek with control in a single app for multifamily residents. Voice assistant automation with Amazon Alexa, Google Home and Siri enable residents to control their smart home using their voice.
GAIN PEACE OF MIND FOR YOURSELF AND YOUR RESIDENTS
Your system connects all smart devices to keep residents and the property safe and secure, 24/7. With connected smoke and CO detectors, you and the monitoring station service can stay aware and notify the local police, fire station or EMS in case of emergencies.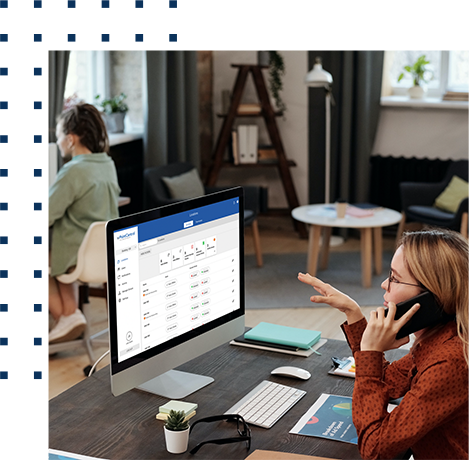 LET'S CHAT!
Transform your business with our enterprise smart property technology platform, offering software that delivers unmatched reliability and exceptional performance.
Paired with best-in-class hardware, our solution ensures efficient operations, optimized workflows, asset protection, and an enhanced resident experience. Schedule a demo today!
Schedule a demo