The COVID-19 pandemic has made "social distancing" the new cultural norm. During these difficult times, people still need to shop for apartments and leasing agents still need to find new renters. With health and safety now top of mind for consumers and leasing agents alike, both groups are trying to figure out how to safely conduct business. Once considered a luxury by many leasing managers, unattended showings are quickly transforming into a perfect fit for all.
The "Virtual Touch" of Unattended Showings
PointCentral's Unattended Showing solution makes it possible to quickly allow a prospective renter to schedule a viewing that is convenient for them, send them a temporary and unique lock code, and let them tour a property at their pace, without the need for face-to-face contact. The consumer gets to see the property when they want and the leasing agent is automatically notified as soon as they exit, enabling immediate follow-up.
In normal times, we see prospective renters enjoy Unattended Showings because they can see a property at their convenience, as many times as they like, which builds a stronger interest pipeline.  For the foreseeable future of 'social distancing', a consumer looking for an apartment is going to be much more likely to tour a property where they know they will be alone and the leasing agent is also going to feel safer not having to greet strangers.
Property Automation Open Up Opportunities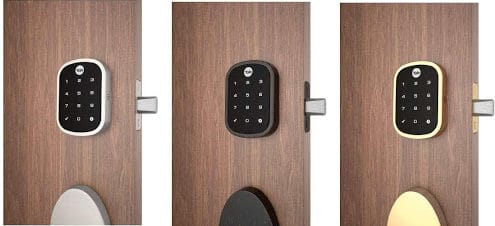 With a smart lock powered by PointCentral installed, Unattended Showings are more efficient than lockboxes, which too often result in keys being copied or lost, and less risky than having to meet face to face. The temporary code given to the prospective resident arrives safely in their text message inbox and is discarded post use. The lock is easy to install on the front door of a single-family or multifamily residence and runs on a secure and private cellular network to make sure everything works the way prospective residents and property managers expect. 
In non-walkup multifamily communities, our smart locks can be combined with our Curb-to-Couch access control solution so that a single Unattended Showing code applies to multiple doors in an apartment building – the front door to the apartment, the gym, the pool, the intercom, etc.

Unattended Showings make business life more efficient for property managers – eliminating the hassle of cross-town drives and no-shows, allowing managers to pursue other responsibilities instead of wasting time coordinating schedules. With our image sensor, property managers can also keep an eye on who tours a home and help deter bad actors.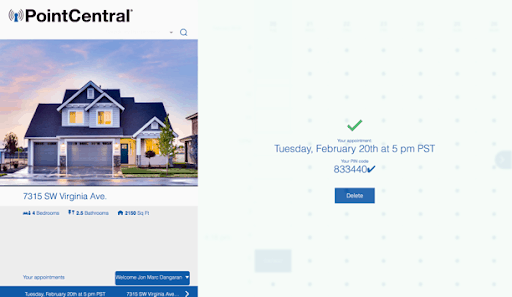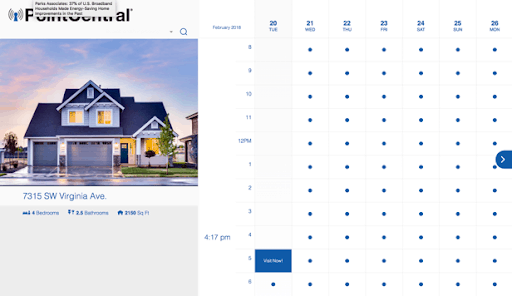 PointCentral provides two options for Unattended Showings. One maintains the current process where a prospective resident would call or email leasing staff and allows the leasing staff to create a temporary lock code and send it to the prospective renter via phone or email. The second option embeds a link on the leasing company's website that lets the prospective renter register for a tour, receive authorization and get the lock code via text – all automatically.
Unattended Showings help to position property managers as staying current with technology and focusing on customer satisfaction, while also being more efficient and filling vacancies faster. More importantly today, it satisfies the requirements of social distancing and helps to keep consumers and leasing agents healthy and safe.