Successful property managers are experts at knowing what renters want. Whether it's perks like swimming pools, gyms, modern window treatments or free coffee in the lobby, the last couple decades have seen the same kinds of "extras" added to properties to attract new renters.
But now that we're getting deeper into 2020, the modern "tech generation" is hungry for something more digital—something a little more energy-efficient, convenient, and a lot more fun. Smart home technology is all this and more.
Let's look at how growing demand for smart home tech is pushing rental property owners to include more groundbreaking technology in their rental units.
What Does Smart Home Tech Mean, Exactly?
If you haven't noticed the advertisements for doorbell cams, smart thermostats, keyless smart locks and smart lighting systems, then you're probably hiding under a rock. Smart home tech is taking the world by storm and here are some examples:
Smart doorbells cameras:

Video chat with visitors from your smartphone, whether you're home or not.

Smart thermostats:

Adjust a

smart thermostat's

settings remotely and monitor your activities and temperature preferences for more energy-efficient heating and cooling.

Smart HVAC systems:

Get notified if a system requires maintenance so you can prevent expensive and costly breakdowns. 

Smart keyless entry systems:

Grant people access to your residence remotely. 

Smart security and video surveillance systems:

Monitor your home from afar.

Smart shades:

Open and close your shades automatically according to a preset schedule, not only protecting furniture from sun damage but making it appear as if a home may be occupied when it is not.

Smart lighting:

Set lighting routines for different times of the day, for "movie time," "date night," "party time," "sleep time" and more. 

Smart property video systems:

Give renters the ability to see the property entrance, view the how crowded the pool is or make sure their cars are safe in the parking lot.

Smart guest lists:

Let renters register a guest, so the front desk lets them in. 
How Do We Know Renters Actually Want Smart Home Technology?
Survey after survey shows that renters are looking for smart home technology, and they will pay a premium in order to receive these benefits. Here are a few stats that will catch the savvy property manager's eye: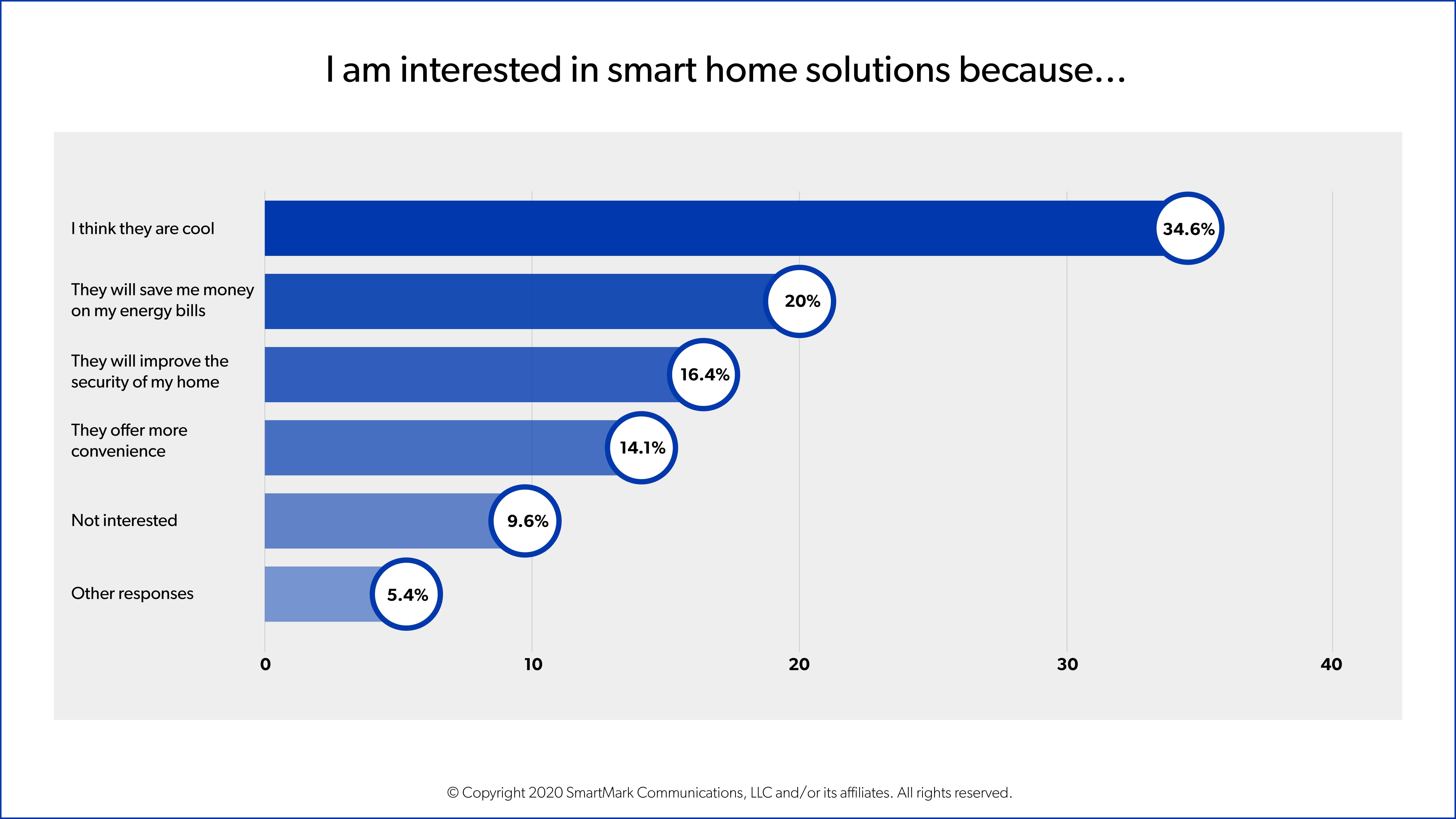 (Image Source: BusinessWire)
Attract More Renters with PointCentral Smart Home Technology
In 2020, unemployment figures are rising, and the health of the global economy is uncertain. Rental property owners need to use every tool in their arsenal to make their properties attractive to would-be renters. With the clear trend moving toward smart home technology, adding smart home features to your units could help you attract more tenants to survive this economic storm. If you'd like to know more about how smart home technology—and an enterprise-level smart rental property management system—could benefit your business, contact PointCentral to explore your options.