The adage "time is money" has never been truer than when your rental properties are standing empty. At PointCentral, we know how essential it is for your tenant turnaround times to be as short as possible.  
In order for your property to be rented to the right tenants, you need to put yourself ahead of the competition and reach the right audience. That's where smart home devices give you the edge. 
Smart Savings
Offering tenants features that help to save money on their bills makes your property more attractive to potential renters. Installing a smart thermostat can save tenants 10 to 12 percent on heating and 15 percent on cooling costs. Smart thermostats are programmed to turn down the HVAC when tenants are away at work or sleeping. They can control their thermostat remotely using a Wi-Fi enabled device. 
Smart thermostats can give you the edge in a competitive property market so you are able to reduce your turnaround times. 
Smart Home
A recent  Wakefield Research and Schlage survey showed that 86% of millennials and 65% of baby boomers would pay higher rents for properties with smart home devices like security cameras and keyless access. In fact, six out of 10 respondents said they were more likely to rent an apartment with keyless access. 
Fifty-five percent of those surveyed said they would pay higher rents for properties with smart technology, while 44% said they would give up a parking space for these features. When you equip your rental properties with smart home features, you give yourself a distinct advantage over your competitors and are more likely to rent your properties quickly. 
Unattended Viewings
Both you and your potential renters are busy and scheduling viewings can be tricky. Over 40 percent of US renters have had to pass up homes because they couldn't find the time to attend a viewing. With smart tech solutions like PointCentral, you can provide an unattended viewing service that allows renters to view the property on their own at a time that suits them best. 
Clients register using their credit card and access the online schedule to book a time that suits them. They are given a temporary PIN code with gives them access to the property. Managers follow up with an email to answer questions or draw up a lease agreement. With this smart tech, you can reduce your turnaround times by making it more convenient for clients to view your rental homes. 
Smart Management
Offering perks like keyless entry, security cameras and smart thermostats give you an edge over other rental properties. These features allow you to manage multiple properties remotely. You can give or restrict access to anyone, so repair and maintenance personnel and real estate agents can gain access even when you aren't there. These smart features will help reduce turnaround times and give you greater control of multiple rental properties.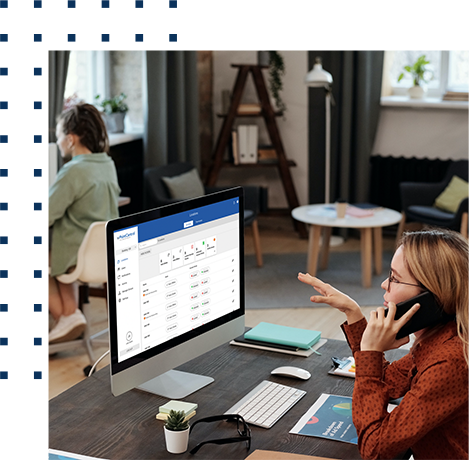 LET'S CHAT!
Transform your business with our enterprise smart property technology platform, offering software that delivers unmatched reliability and exceptional performance.
Paired with best-in-class hardware, our solution ensures efficient operations, optimized workflows, asset protection, and an enhanced resident experience. Schedule a demo today!
Schedule a demo