Why PointCentral?
A core difference between us and other home automation providers is that we are designed from the ground up as an enterprise-scale tool for property managers, allowing one person to manage thousands of homes.
Live Activity By PointCentral Customers
Live Activity By PointCentral Customers
The PointCentral Enterprise Smart Home Solution does not require local internet connectivity. Instead, each property receives a cellular communication gateway supporting Verizon, AT&T, & T-Mobile. Experienced security installers and fully licensed and insured technicians are available across the U.S. Experience the great benefits of Keyless Smart Home Solutions without interrupting your daily operations. Monitor and control access and temperature for every property from one cloud-based dashboard with one login.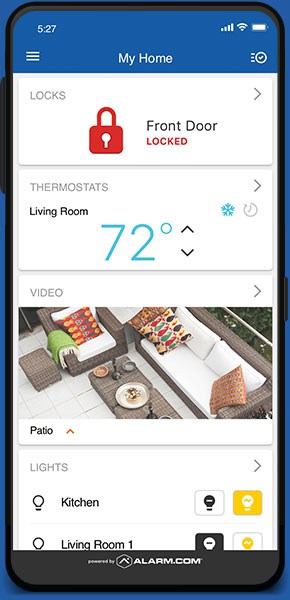 Access the PointCentral Enterprise Smart Home Solution from any web-enabled device to control access, energy & security. Our cloud-based software offers the flexibility to access the system from any web-enabled device. In addition, the cloud allows for continual development and easy updates. PointCentral keyless Smart Home solutions offer property intelligence that has been out of reach of most hospitality providers. You can now leverage technology to gain key business insights and make better, more informed decisions.
How We Are Different From Others
01.

 Data Integrity and Security

Secure local device communication, encrypted communication to our cloud and hardened cloud architecture
02.

 Cellular-based System

Guarantees uptime for key components. Cisco states that broadband internet goes down for at least one hour for 42% of households
03.

 Financial Stability and Staying Power

We are a wholly-owned subsidiary of Alarm.com (Nasdaq: ALRM). Finance and lease options, no upfront capital needed.
04.

 At Every Step of the Way

We train your team from field staff through corporate teams to ensure smooth onboarding and utilization. We also share regular updates and host webinars to ensure you always get the most out of our system.
05.

 National Installation

Our team is available to help with short-term needs or to handle installations across all of your properties.
Receive a free demo with PointCentral