To stay relevant in the short-term rental industry, tech companies need to stay ahead of the curve by keeping up-to-date on trends and innovations. That's why we attended this year's VRMA (Vacation Rental Management Association) Spring Forum Conference, held in Kansas City.
Located in the heart of the country, this amazing city – famous for its barbecue (it boasts over 100 BBQ restaurants) – is only a 3-hour flight from either coast and sits on the border of Missouri and Kansas. Our Senior Marketing Manager, Angel Piontek, attended the event, along with two of our Short Term Rental Account Executives, Scott Collins and Dawn Keathley, who managed PointCentral's booth (number 511) at the conference.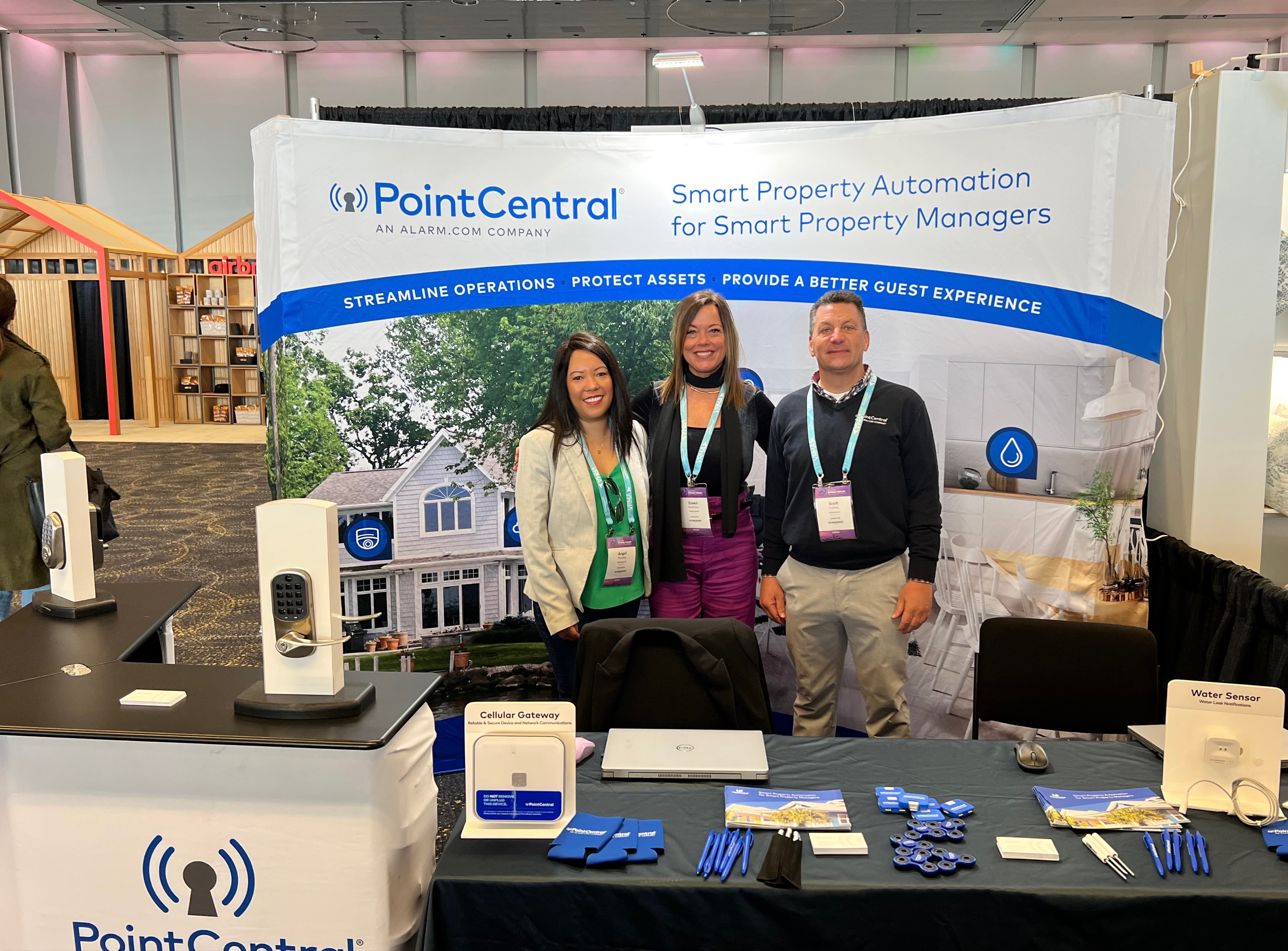 For those of you who were unable to attend the most interactive and engaging spring conference in the short-term rental sector, here's what we learned from expert industry speakers about the trends creating the most buzz this year…
A sense of belonging in the workplace
It was clear from millennial workplace expert Adam Smiley Poswolsky's session on 'Engaging the multigenerational workforce: how to attract, retain, and engage the next generation of talent' that a sense of belonging in the workplace is more important than ever — especially now that many companies operate using hybrid working and a distributed workforce. He explained how the future of talent attraction and employee retention lies in building a collaborative, inclusive, and engaged company culture.
When integrated well, tech can play a huge role in helping companies build an engaged community of employees, whether they're working on-site or elsewhere. Short-term rental property managers, for example, can lean on IoT solutions, such as access technology, to streamline the flow of property care and maintenance operations and facilitate the seamless management of a distributed workforce.
In the year ahead, we may witness increased reliance on IoT solutions to boost team collaboration and communication to help build this sense of belonging in the workplace.
How to maximize direct bookings
Another key trend discussed at the event was optimizing revenue with direct bookings — gaining guest stays without the use of online travel agencies (OTAs) and marketplaces such as Airbnb, Booking.com, or Vrbo. The breakout session 'New tips on getting direct bookings' explained how building a memorable brand is the key to increasing direct bookings. Instead of being seen as another Airbnb property, branding instills trust between your company and the consumer. It also enables guests to market your business, through word-of-mouth, by discussing their experience after their stay.
Property managers can further encourage repeat bookings by ensuring guests are nurtured beyond their stay. One way to do this is through continued communication, which reminds guests of their wonderful vacation experience and shows them how much you value their business — reinforcing that relationship between the consumer and your company.
Sustainability continues to be prominent
The theme of sustainability was evident in every aspect of the conference, from industry trends to the venue and even the host of the event, VRMA. Kansas City Convention Center has achieved a silver rating under the leadership in energy and environmental design (LEED) system, a nationally accepted benchmark for green buildings. VRMA is actively reducing waste by removing printed materials in the registration bags and encouraging the use of reusable water bottles and water stations.
This eco-approach aligns with the efforts the short-term rental sector has achieved through the innovation and adoption of smart tech solutions in recent years. We've seen a rise in the integration of devices such as smart thermostats, which provide optimal heating and cooling, and water management sensors for proactive maintenance and leak prevention.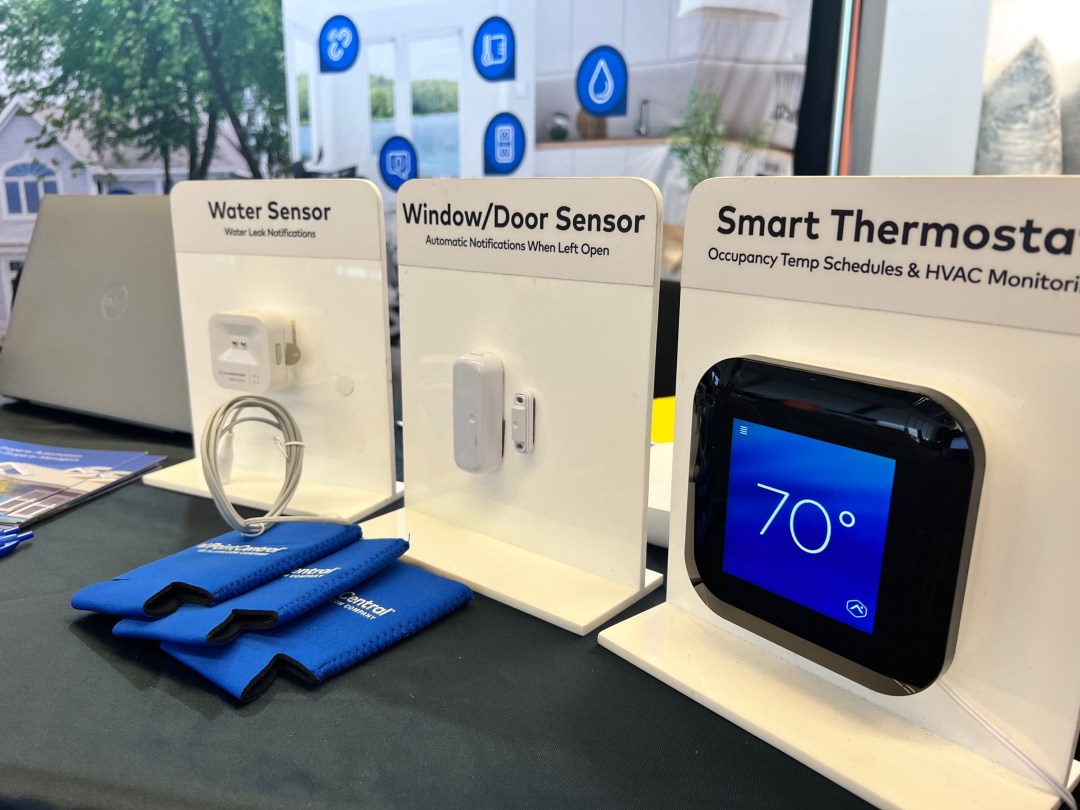 Alongside this drive to become more sustainable, property managers have been seeking to reduce energy and water inefficiencies in their properties to combat the drastic rise in operational costs from energy price surges.
The common theme among these key takeaways seems to be a drive for business security, which is hardly surprising considering the current challenges of the short-term rental sector. The good news is tech can help, whether the aim is to engage your employees and increase team collaboration, gain bookings, create a brand for higher revenue potential, or to reduce operational costs.
If you're interested in finding out more about these tech solutions, get in touch with us today.