It's hard to believe that the holiday season is almost here. That means you're running out of time to prepare the house for that annual visit from mom and dad and the rest of your family. The blowup mattresses are at the ready, but how else can you make your holiday guests feel at home? 
Here's a hint: Install a home automation system to offer your guests keyless entry, a video doorbell, a smart home voice assistant and a smart thermostat.
Investing in smart home automation technology is a great way to help your holiday guests feel at home. Here are four "smart" ways your guests will benefit from a home automation system from PointCentral:
Easy Keyless Entry
Imagine mom and dad are flying in at 9 a.m. on a Monday, and your brother is showing up at 1 p.m. on a Tuesday—and no one is available to give them keys. Not to worry! PointCentral equips you with a keyless entry system that makes receiving your guests a snap. 
Just send your relatives a unique code so they can enter and exit your home via the keypad-based smart lock on the front door. Even if they show up and have trouble using the keypad, you can send a command remotely from the PointCentral smartphone app to open the front door and let them in that way. 
Keyless entry takes the hassle out of receiving guests when you can't be at home to greet them yourself. 
Better Security with Doorbell Cameras
How do you help your out-of-town guests judge the safety of visitors? That's where doorbell cameras come into play. 
PointCentral home automation systems incorporate SkyBell brand doorbell cameras, and you'll have full access to the video and two-way audio feed from your SkyBell door camera via your PointCentral smartphone app. If someone is at the door, visitors can let you decide if the person is safe. 
Your doorbell camera also provides an easy way to communicate with guests if they arrive when you're not home. They can call you by ringing the bell, and you can open the door remotely—all via the PointCentral smartphone application.  
Alexa, Google Home and Amazon Echo Integration
PointCentral home automation solutions seamlessly integrate with voice-activated smart home assistants like Alexa, Google Home and Amazon Echo. These devices simplify different tasks for your guests and help them feel at home immediately.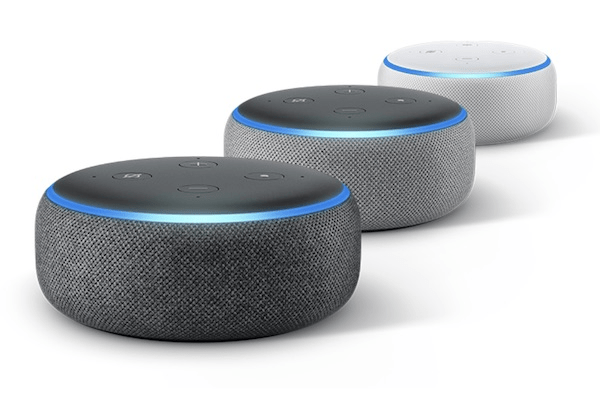 Alexa can help your guests adjust the lighting, change the temperature in their rooms, play their favorite music and control the television. Also, if your guests have questions about local restaurants, food delivery, attractions and shopping, Alexa has the answers they need. 
No More Fights Over the Thermostat! 
Chances are your Thanksgiving guests will be tempted to adjust the thermostat to less-than-ideal levels. They might even leave the heat on when they leave the house, causing your energy bill to skyrocket. Even worse, a multi-generational "thermostat war" could ruin the holiday cheer. 
A smart thermostat prevents this by putting you in control of your HVAC system at all times—whether you're at home or not. You can set upper and lower limits to the thermostat to provide guests with some level of temperature control while saving energy. In more advanced HVAC systems, guests can control the individual temperature settings in their rooms. 
Of course, you can adjust all thermostat settings remotely via your PointCentral smartphone app.  And, if guests leave the house without turning down the heat, your smart thermostat will automatically adjust to energy-saving mode. 
Contact PointCentral to Learn More About Our Home Automation Solutions
These are just a few ways smart home automation can help your holiday guests feel at home. If you want to learn more about PointCentral's advanced home automation solutions, request a free demo from the PointCentral team now. We're happy to answer any questions you have.