In today's fast-paced world, security and convenience have become paramount concerns for both homeowners and renters. Video doorbells have long been popular among homeowners, providing them with an added layer of security and convenience at their front doors. As the demand for this amenity continues to grow, residents now expect the same level of security and convenience at the front door of their long-term rental. However, they also emphasize the importance of privacy, wanting to ensure that their personal information remains protected. In response to these evolving needs, property managers can differentiate their communities by offering a best-in-class video doorbell solution that combines advanced features, seamless integration, and a strong emphasis on resident privacy. PointCentral's full integration with Alarm.com's leading video doorbells delivers on all of these aspects.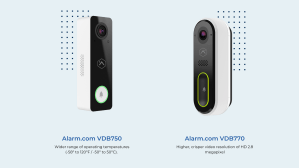 Enhanced Security Features
Video doorbell solutions have become synonymous with enhanced security. By integrating intelligent video analytics, our best-in-class video doorbells, VDB770 and VDB750, provide residents with an increased level of protection and peace of mind. The rapid people detection feature ensures that residents are immediately alerted when someone is at their doorstep, even if the visitor doesn't ring the bell. This proactive approach minimizes false alerts and ensures that residents are promptly aware of any potential visitors or intruders. 
The HD resolution, HDR, and infrared night vision capabilities offer clear visibility, regardless of the time of day or lighting conditions. With these advanced features, residents can have real-time conversations with visitors through the two-way audio capability, enabling secure communication even when they are away from home. These features collectively contribute to creating a safe and secure living environment for residents. 
Convenient Monitoring and Interaction
One of the most significant advantages of our video doorbell solutions is the convenience they offer to residents. A mobile-optimized experience allows residents to check the live view video feed from their Alarm.com app, granting them complete control over their front door, whether they are at home or on the go. This flexibility ensures that residents can stay connected and informed about any doorstep activity, ensuring they never miss a visitor or package delivery. 
The video doorbell can automatically record clips when the doorbell is pressed or when motion is detected. This feature creates a comprehensive record of all activities at the doorstep, providing valuable evidence in case of any security incidents. Residents can also access these recordings without the need of a third-party app or additional subscription, further enhancing their peace of mind and security. 
Integration with PointCentral Platform
Our video doorbell options, VDB770 and VDB750, are designed with seamless integration into the PointCentral platform. This integration ensures that resident privacy remains a top priority. All data collected by the video doorbells is securely stored and managed within the platform, providing an additional layer of protection against potential breaches. 
By leveraging the PointCentral platform, residents can easily manage various property functions directly from the doorbell call screen. This includes actions such as unlocking or locking doors, adjusting lights, opening and closing garage doors, and arming the security system. This centralized and user-friendly interface simplifies residents' daily routines and further enhances their overall living experience. 
Responding to Resident Preferences
Video doorbells have long been popular among homeowners due to the security and convenience they offer. The same amenity is also highly desired by residents in community living settings. However, residents also want to ensure that their privacy is safeguarded, given the sensitive nature of video and audio recordings. 
In response to these resident preferences, PointCentral's video doorbell solution is designed with resident privacy in mind. Residents enroll the doorbell to their account upon move-in, and PointCentral automatically deletes video clips upon move-out. They can be rest assured that their personal information and doorstep activities remain private and secure. 
The integration of video doorbell solutions into community living environments is a game-changer. Ideal for single family home and garden-style apartment rentals, this solution offers the same level of security and convenience enjoyed by homeowners and property managers can elevate their communities. By integrating the video doorbell amenity, you can create a community that stands out, captivates prospective residents, and delivers the ultimate smart living experience. Elevate your community living today with this innovative solution and be at the forefront of smart property technology. 
For more information on video doorbells and how they elevate the resident experience, visit pointcentral.com/video.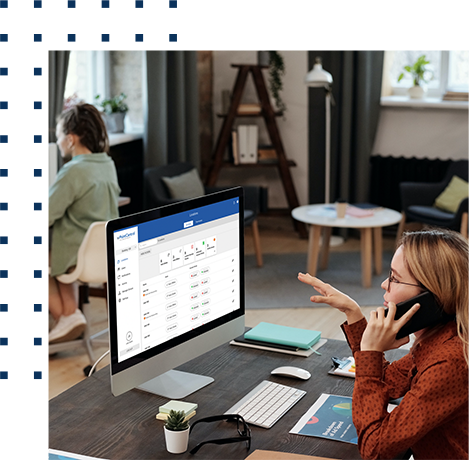 LET'S CHAT!
Transform your business with our enterprise smart property technology platform, offering software that delivers unmatched reliability and exceptional performance.
Paired with best-in-class hardware, our solution ensures efficient operations, optimized workflows, asset protection, and an enhanced resident experience. Schedule a demo today!
Schedule a demo