– Acquired by PointCentral
Doorport is a leading innovator in smart intercoms for multifamily properties, having created an innovative retrofit solution that provides a simple way to upgrade any existing intercom into a smart intercom. Merging Doorport's smart intercom products into PointCentral's overall smart property solution enhances our curb to couch solution, providing smart apartments with a single solution for community, building and unit level access, in a single integrated platform.
Learn more about connected intercoms and the benefits they bring to smart apartment living here.
Differentiated smart apartment experience with an easy retrofit product
Audit Trail Reduces Liability
Allows for frictionless and secure package and service delivery through front door
Simple way to grant access to guests and service providers right from your mobile device contacts
One single code grants access into front door and residence
Expiring codes make sure only the right people should be accessing a proprety at the right time, creating a safer living environment
Simple Entry Instructions with a single code
No More Waiting for Entry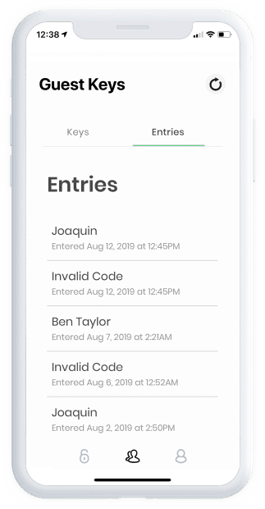 How our Smart Intercom works?
Manager or resident creates a digital key (a pin code, login or credential) using PointCentral

Digital key is synced across intercom, unit lock, and other access points

Visitors use the same digital key for secured access through every door